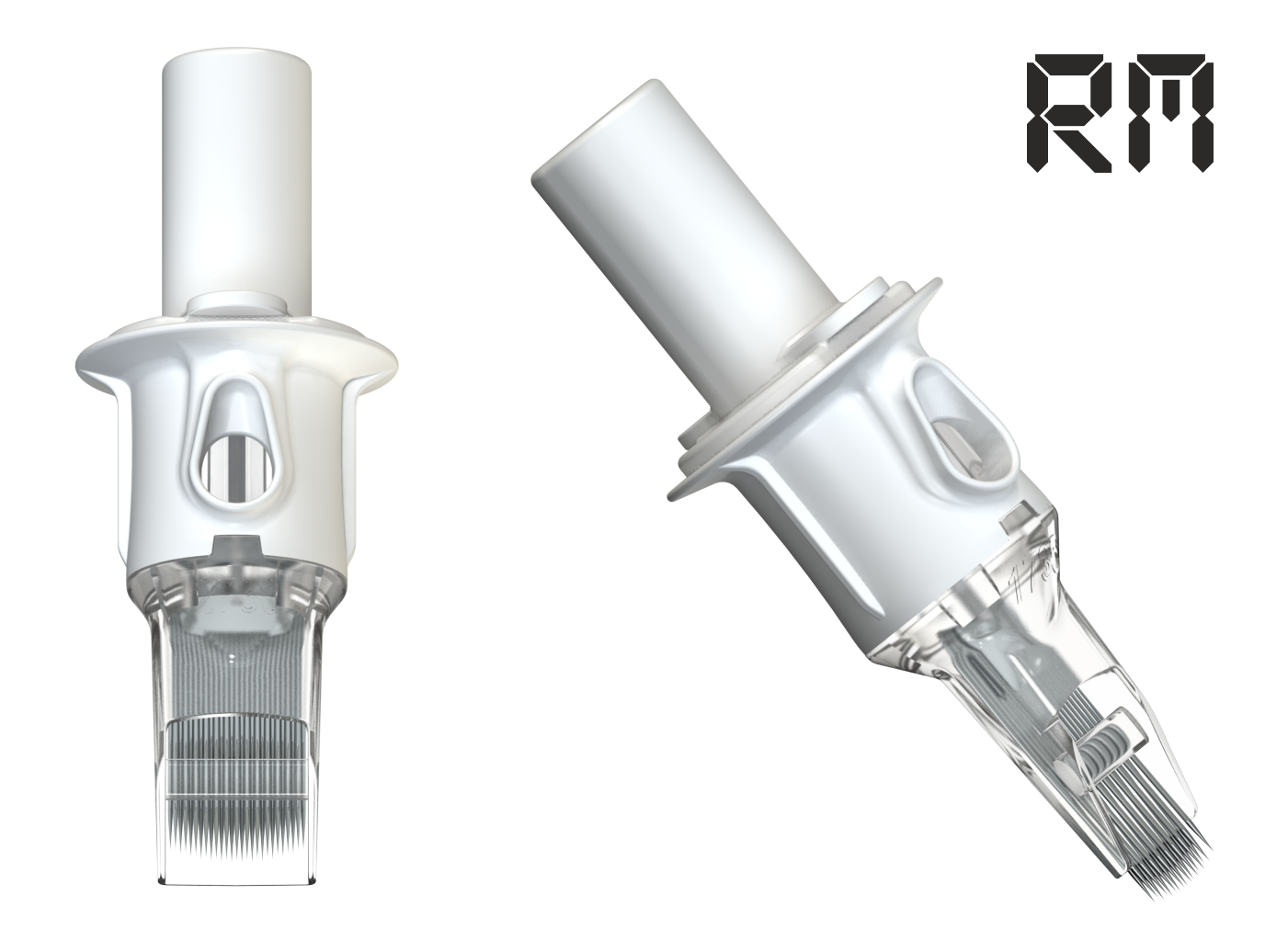 The only truly leak proof cartridges.
Only for Cobra and Scorpion machines.
One box includes 10pcs.
Hygiene
Neo cartridges are made with a one-piece medical polymer body that connects to the tattoo machine. This eliminates the need of potentially fragile seals. The Homogeneous cartridge body makes it the safest needles on the market regarding cross contamination.
Healing
Magnetic bond between the tattoo machine and the needle. The non-physical contact creates an ideal link between the machine and skin. Smooth operation and excellent healing.
Organizing
The magnetic properties of the Neo cartridge makes it stick to magnetic metal. This allows the user to organize the needles in a orderly manner while working.
Less strain on the machine
Neo cartridges offer very little resistance when compared to cartridges with membrane and rubber band retention. Starts up and runs effortless from 5 volts regardless of the protrusion of the needle.
Only for use with Cobra and Scorpion machines.