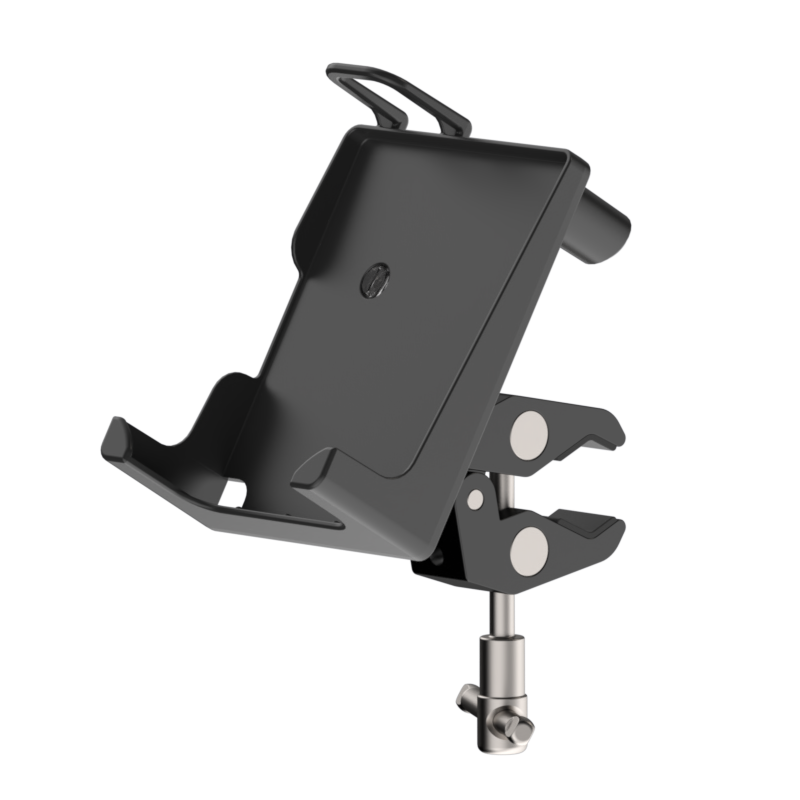 Holder for the TPS-500 power supply.
Holds the TPS-500 with or without charger bay. Can be used as a table stand without the clamp for a slight tilt or with the clamp for any angle.
The clamp can hold a table edge from 0-50mm thick.
This product only include the holder and clamp assembly.